Welcome! To one of Wisconsin's most premier specialty shops since 1998.
We pride ourselves with the reputation we've earned as an award-winning, nationally recognized business. Our commitment to quality, value, and exceptional personal service ensures your satisfaction.
Our specially trained gift consultants are dedicated to helping you with the finest collection of gourmet gifts, wines and wine accessories to delight the recipient, whatever the occasion! We value customers above all else, and at Ruth-Anne's we strive to continually improve your experience in our store and with our products.


Ruth-Anne's Olive Oil & Vinegar BarRuth-Anne's is in the business of making personalized gifts, be it wines, engraved glasses, gourmet gift baskets or many other fun items. The photo at the right shows our extra virgin olive oils and aged balsamic vinegars in their stainless steel cans. When you come to the store, feel free to ask for a taste of these great products!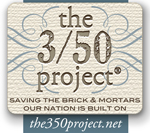 FREE wine tastings on Thursday evenings
from 5 - 7 pm!
Ruth-Anne's will be closed from Tuesday, May 14th - Saturday, May 18th. The store will reopen on Tuesday, May 21st.
Store Hours:
Tuesday, Wednesday, Friday - 10am - 5pm
Thursday: 10am - 7pm
Saturday: 9am - 4pm (June - October)
Saturday: 10am - 2pm (November - May)
Sunday & Monday: Closed
June-August
Thursday: 10-9pm